Double Olympic Medalist Bianca Cook Becomes An LLS Ambassador
May 2023 marks the start of an exciting new relationship between LLS and three-time World champion athlete, Bianca Cook.
When it comes to Taekwondo, Bianca has done a lot!
Since winning gold at the European Championships in Baku in 2014, she has built quite the collection of medals including three-World Championships and two Olympic medals – just to name a few.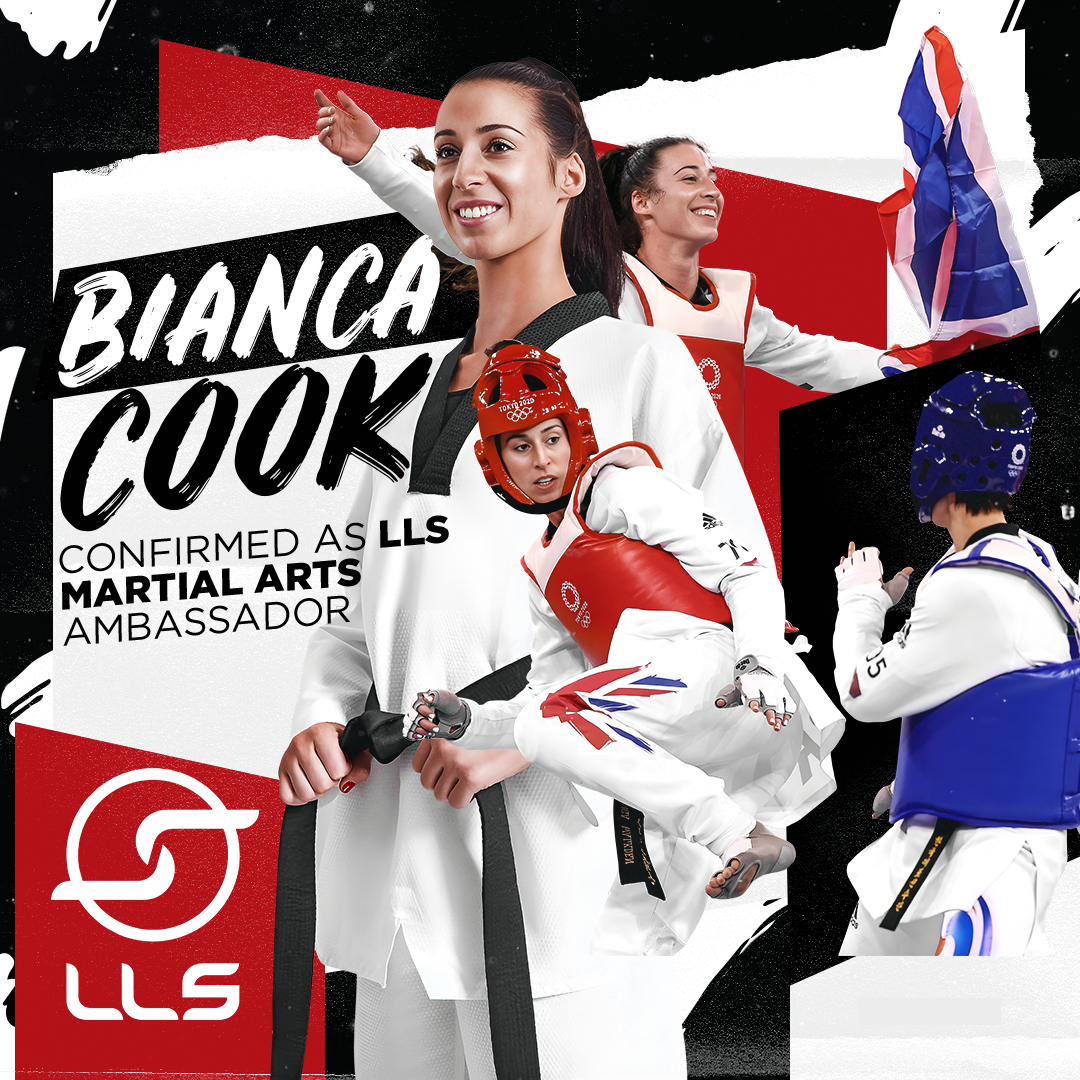 As Bianca prepares to compete for her fourth gold medal at the 2023 Taekwondo World Championships in Baku, and pursues gold at the 2024 Olympics in Paris, LLS are delighted to sign Cook up as the company's official Martial Arts Ambassador. She will join an illustrious group of sports industry experts including the likes of LLS' Official Coaching Ambassador Michael Beale, who is current manager of Scottish Premier League giants, Rangers F.C.
Between now and the Paris 2024 Olympics, LLS current and incoming students will have the opportunity to meet and hear from Bianca in a host of different settings starting with an online talk on Tuesday 9 May 2023. Here, viewers will gain a detailed insight into Bianca's career and hear about the sacrifices and commitments she has made on the path to becoming one of the world's leading female Taekwondo athletes.  
Following the talk, groups of LLS students will be invited to watch Bianca train at the National Taekwondo Centre in Manchester and even have the chance to learn some new skills under the watchful eye of Cook and her team. 
If you would like to learn more about our official course ambassadors, or you wish to apply to join one of our sixth form sports courses in September, simply register your interest by completing an online application form – https://llsonline.uk/apply-now/ 
You can also DM our student engagement team on Instagram with any queries!